Good morning
The Old Bridge is a handsome, ivy-clad, 18th century townhouse hotel. It sits on the banks of the River Great Ouse, but also on the edge of the town centre.
Its atmosphere balances that of a professionally run 'boutique' hotel and a relaxed, bustling inn; a popular destination for both the local community and visitors to the area. It was owned by John and Julia Hoskins from 1994 and now – in August 2023 – it has been sold to the Chestnut group of East Anglian inns.
Although Covid restrictions are well past us, we do have some booking policies and guidelines, to ensure both that the hotel is a comfortable place to visit for the great majority of our guests, and that it remains the successful institution that it has always been. Please see our guidelines and booking policies here.
See the events page for details of our forthcoming wine tastings and other events. To buy vouchers for the hotel or the shop,  see the link in the list of options at the top of the page.
The wine shop is open every day for orders, collections and for walk-in browsing and sales (9.30am-9pm daily). Please see the shop website here.
24 individually designed rooms
All rooms have VERY comfortable beds, wool mattress toppers, wool or silk (hypo-allergenic) duvets, goose down pillows, air-conditioning, private bathroom with bath and shower; flat-screen Panasonic TV with Freeview and Catch-up; Ruark radio / music centres; Noble Isle toiletries and free wi-fi everywhere.
Please note our best rates are ALWAYS those booked direct, not through booking agencies. We offer both b&b and special dinner inclusive rates.
More than a restaurant
Our light, airy, smart-but-relaxed restaurant serves beautiful, simple, flavoursome dishes at lunch and dinner every day, as well as excellent 'full afternoon tea'.
But we are very much a traditional 'inn' and the lounge, bar and patio are bustling all day. Join us for treats such as home-made scones with extra thick jersey cream; a sourdough sandwich and a perfect pint of Adnams Bitter; the best espresso (from Monmouth Coffee) in the county; a jug of Mojito and some Provencal olives on the patio; or a help-yourself tasting on the 'Enomatic' machines in our nationally renowned wine shop.
Old Bridge Wine Shop
Unusual, for sure, but a wine shop within a hotel is a logical add-on when the focus is so wine-orientated, and the restaurant wine list has been declared the UK's best in every major competition. We offer a huge selection of bottles, at prices competitive with other retailers, and next day delivery is  available.
To browse through our selection of wine go to the Wine Shop Website. 
Wine Tasting is our speciality. We have 20 wines open to taste every day on our 'Enomatic' machines. They preserve the open bottles under inert gas. You can do a help-yourself tasting of a range of fine wines, from as little as £12. It works equally well for enthusiasts and novices alike. See the wine shop website for the current selection. We also have options for private wine tastings.
And finally see our Events page for forthcoming tutored tastings in the hotel.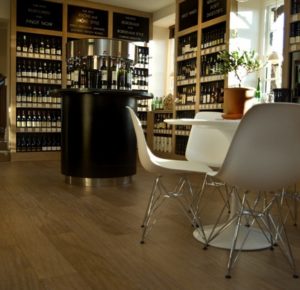 Instagram gallery
This error message is only visible to WordPress admins
Error: No users set.