Meet the team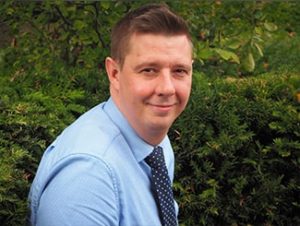 Stephen Norman
House Manager
Stevie worked here many years ago as a student and has re-joined us twice since. Now Hotel Manager, he is your key point of contact at the hotel. He is a proud and ever-optimistic supporter of Blackburn Rovers.
Pramod Jadhav,
Head Chef
Pramod has been Head Chef since 2019, having worked for us for several years as Sous Chef. Originally from India, near Mumbai, Pramod (nicknamed Rambo amongst the team) has developed an amazing repertoire of British and international dishes. But of course he is renowned (if not type-cast) for his incredible vegan curries.
James McFarlane
Assistant Manager
James is Huntingdon born and bred but with a Geordie dad he's an avid Newcastle United fan. He trained at the OB, managed the Three Horseshoes at Madingley when we had it for 2 years, then returned as Assistant Manager at the OB, in charge of service.
Stephanie Hewitt
Assistant Manager
Steph trained in our service team as a young'un back in 2009 then left for a couple of years before returning to run the Reception team. She is now Assistant Manager, in charge of everything sales-related. She married Josh, at the OB, and they live in Alconbury with their baby Isla Rose.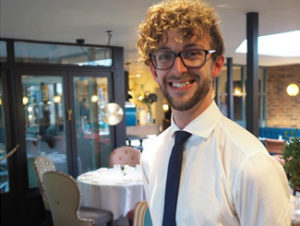 Oli Bichener
Service Manager
Oli joined the OB team in 2019 after previously running The Cock in Hemingford Grey. Oliver maintains that he doesn't have 'hobbies' because he lives and breathes hospitality. Restaurants, bars, food & drink - that's his thing.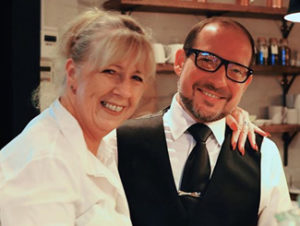 Cyril Bray
Functions Manager
Cyril has been with us (off and on!) for 10 years. He has managed the restaurant in the past but is now in charge of all our functions, whether a small private dinner or a large wedding. He adds a classic sense of French hospitality to Huntingdon.
Seen here with our Breakfast Manager, Jan Howson.
John Hoskins
Proprietor
John's family ran 'Poste Hotels' in the area for many years. John became a 'Master of Wine' in 1994 – the same year he set up his own company Huntsbridge and bought the hotel. His office is at the back of the wine shop, so you might just catch him there.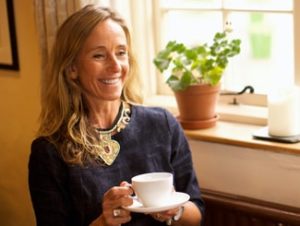 Julia Hoskins
Design
Julia, John's wife, oversees design, refurbishment and (less glamorous but never ending) maintenance. 18th century buildings demand a lot of TLC.