Meetings
Within the old bridge is a fully equipped and separately staffed Business Centre.
We believe guests come to the hotel because they like the food and service, the atmosphere, the location. But within the hotel is a fully equipped and separately staffed Business Centre. We specialise in small meetings for 2-18 executives but also have a Conference Room that seats 50.
All rooms are air-conditioned. The private Riverside patio is a great space for a break-out meeting or some clear-the-air thinking.
The whole area is a free-of-charge wi-fi zone, as are the hotel bedrooms. Click here for further details including room hire and daily delegate rates, menus etc. PLEASE NOTE these are the pre-Covid details, so we will obviously need to discuss  numbers and menus with you in more detail, depending on regulations in place at the time.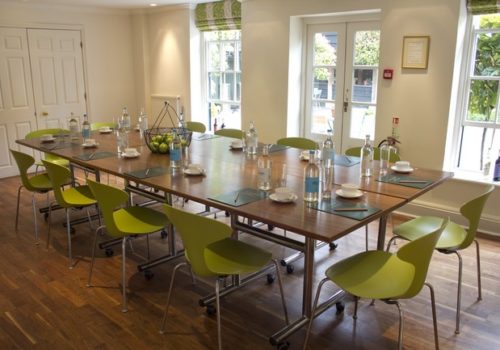 Our meeting rooms
Inclusive of projection screen, flipchart and coloured pens – please specify what you require. We can arrange for hire of all other equipment – please give at least 2 working days' notice. Complimentary tea or cafetière coffee with homemade biscuits are served once in the morning and once in the afternoon. Filtered water is also provided on arrival. The Business Centre's normal hours are from 8.00am until 5.30pm. Evening and weekend meetings are also available at reduced rates. Broadband WIFI available free of charge.
Swan Room
Bright, light room for up to 14 people (20 theatre style). Direct access to the garden.
Half Day £130; Full Day £195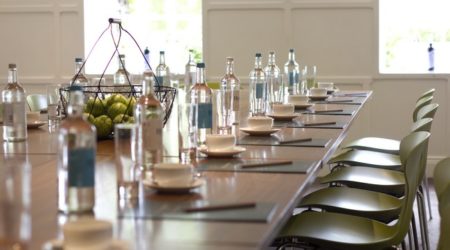 Kingfisher Room
Large panelled room for up to 24 people (50 theatre style).
Half Day £195; Full Day £295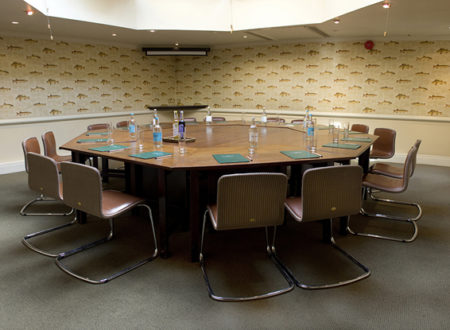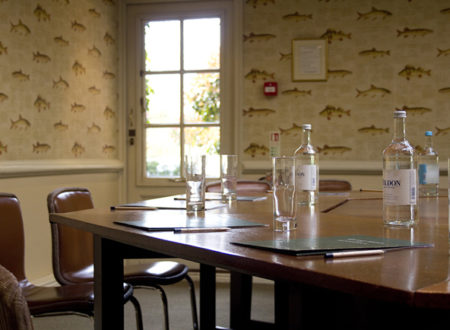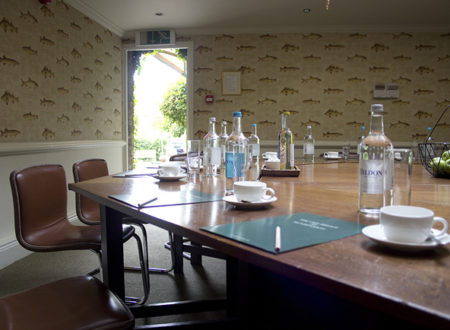 River Room
Glass-roofed room with octagonal table for up to 16 people.
Half Day £130; Full Day £195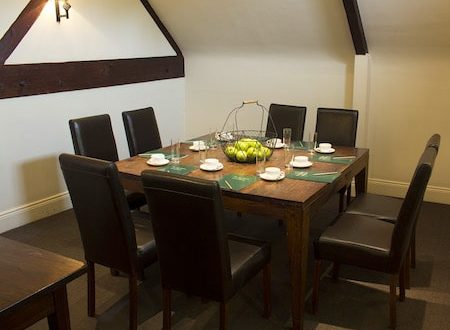 Mallard Room
Beamed, high-ceilinged room off main restaurant for up to 8 people. Not as quiet as the other rooms.
Half Day £85; Full Day £125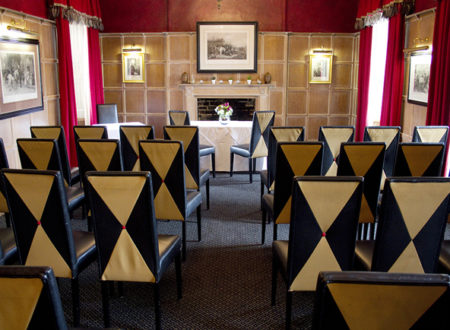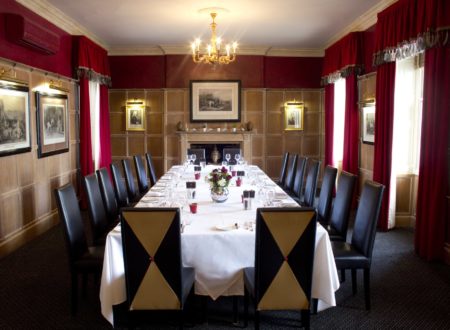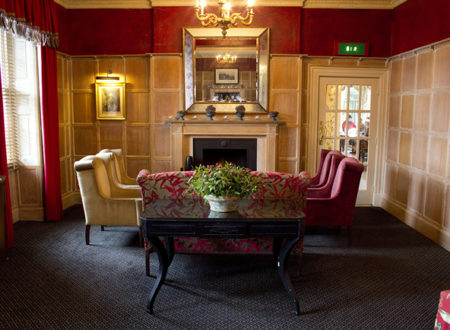 Dining Room
Our beautiful panelled private dining room can also be used for meetings of up to 22 people (40 theatre style); with its own private lounge.
Half Day £210; Full £295