Twins
All rooms have VERY comfortable beds, wool mattress toppers, wool or silk (hypo-allergenic) duvets, goose down pillows, air-conditioning, private bathroom with bath and shower; flat-screen Panasonic TV with Freeview and Catch-up; Ruark radio / music centres; Noble Isle toiletries and free wi-fi everywhere.
Please note our best rates are ALWAYS those booked direct, not through booking agencies.
Our normal rates are for Bed & Breakfast; we also offer a special Dinner, Bed & Breakfast rate Monday-Saturday; and on Sundays we offer half-price bedrooms if you spend £35 with us on dinner!
Our main twin room is spacious and quiet, facing an internal courtyard. The double rooms 30 and 32 can also be used as twins if required.
Normal price £220, including breakfast. (Single occupancy £175). Dinner, bed and breakfast £280.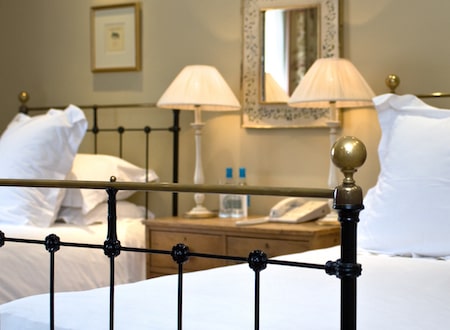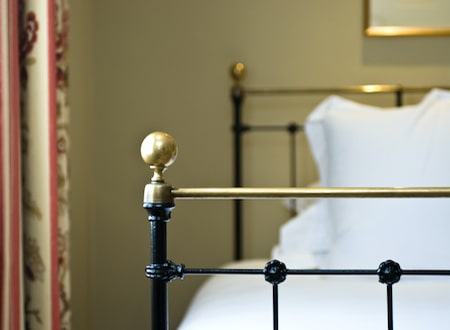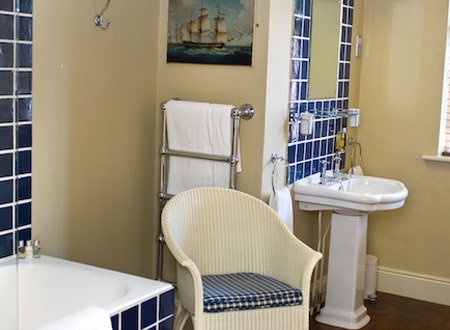 Very spacious twin, quietly situated facing an internal roof space (light but no view). Large bathroom too.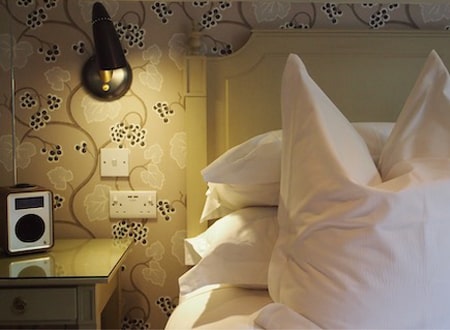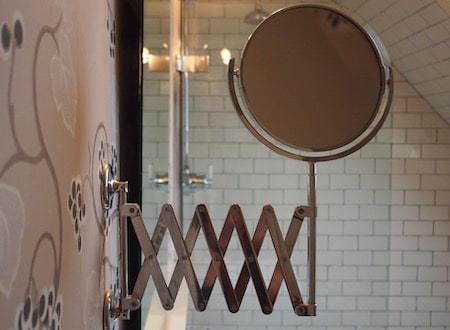 Double room with huge bed, or ample twin; small bathroom. On first floor above 'Riverside Rooms'.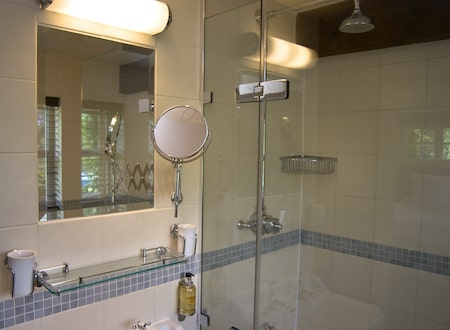 Medium sized room with huge bed (or twin); bright bathroom. On ground floor, access is through the restaurant.